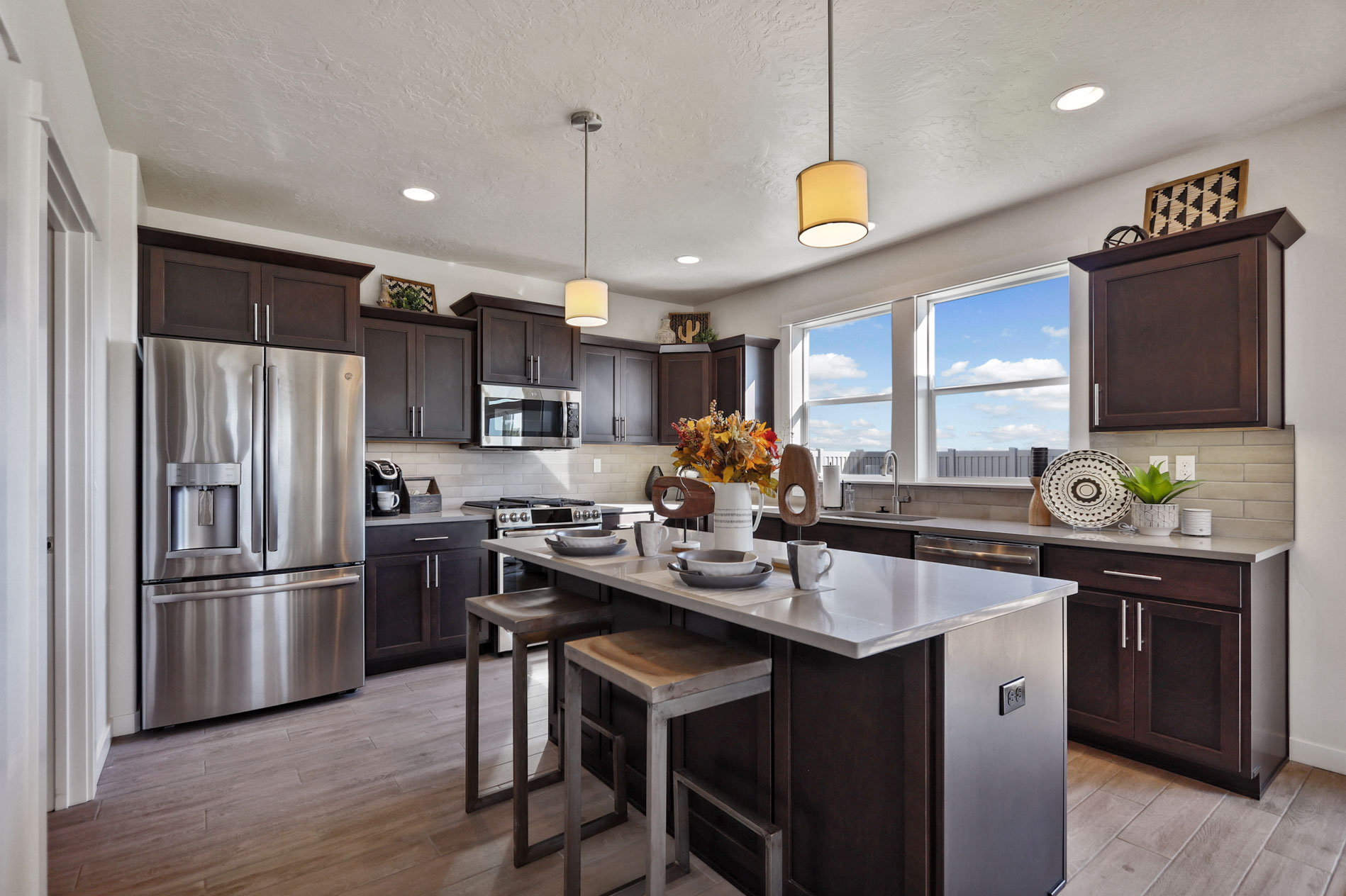 The kitchen island has become an essential part of many kitchens. Not only can it provide an attractive and stylish centerpiece for any home but there are plenty of practical reasons why having one is beneficial. From extra storage space to improving overall functionality, adding an island into your kitchen can take mealtimes (and social events) to the next level. Here's four amazing benefits you'll get from your kitchen island.
Increased counter space
Kitchen islands are perfect for creating more usable counter space within the cooking area of any home. Having extra counter space is great for meal preparation as it gives you room to spread out ingredients or tools that might otherwise be cramped on a traditional kitchen countertop. Additionally, with more counterspace comes easier access to all of your ingredients while cooking; no need to worry about reaching over hot pans or crowding yourself around limited counter area – just grab whatever you need from the extended counterspace provided by a kitchen island!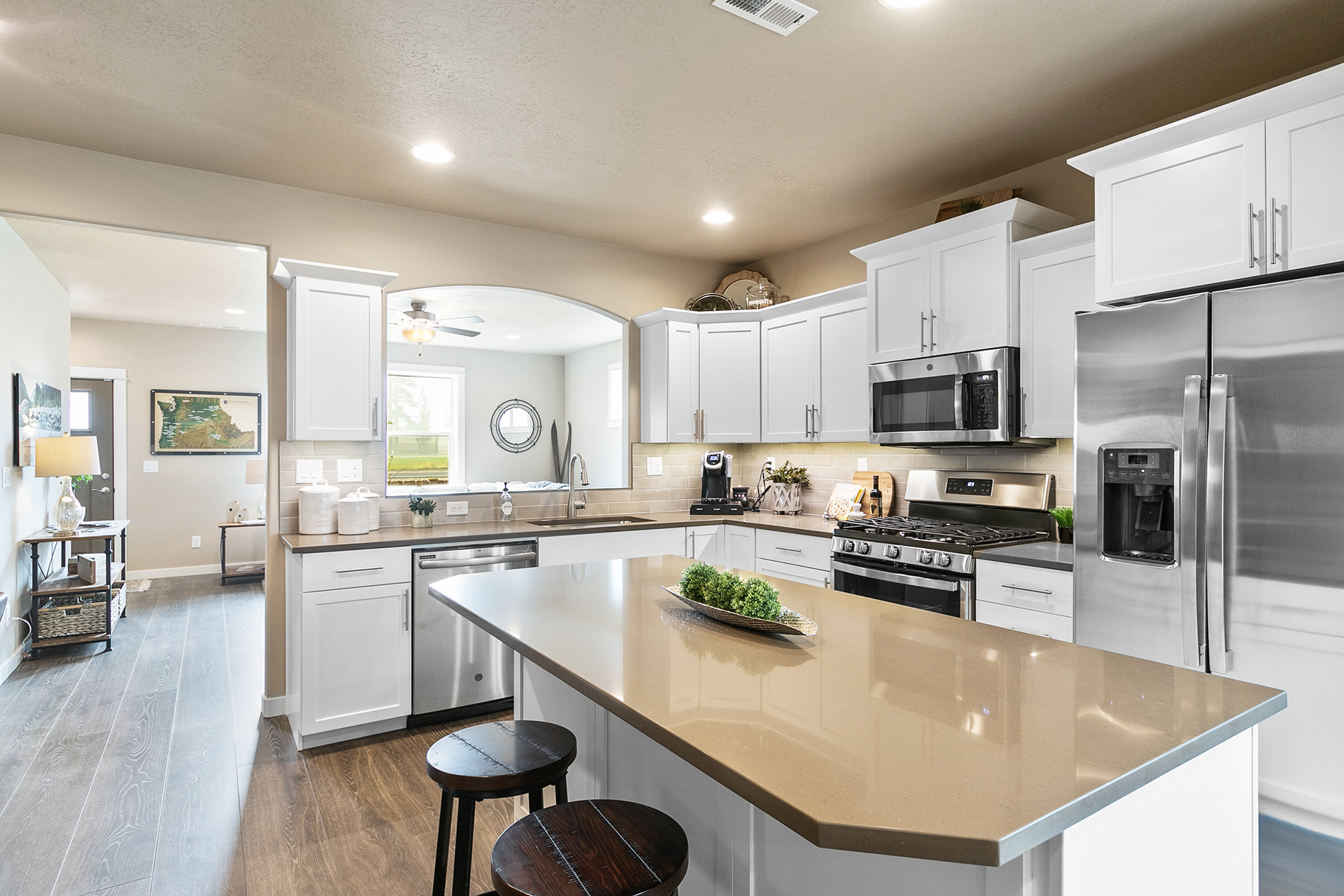 Extra seating
The kitchen island can also serve as an additional seating area, which is especially helpful for those who enjoy hosting guests. You can install bar stools or chairs around the island to create a comfortable place for family and friends to chat and enjoy drinks while you prepare food. This not only adds function to your kitchen, but also creates a social space that brings people together.
Additional storage space
One of the most obvious benefits of having a kitchen island is the extra storage space it provides. With cabinets, drawers, and shelves built into the island, you can keep all your kitchen essentials organized and within easy reach. This eliminates the need for additional cabinets and shelves, freeing up more floor space for other kitchen amenities.
Increased Home Value
A kitchen island can be a valuable investment for your home, potentially increasing its resale value. In today's competitive housing market, a well-designed kitchen can make all the difference in attracting potential buyers. A well-built kitchen island is often seen as a desirable feature that can set your home apart from others.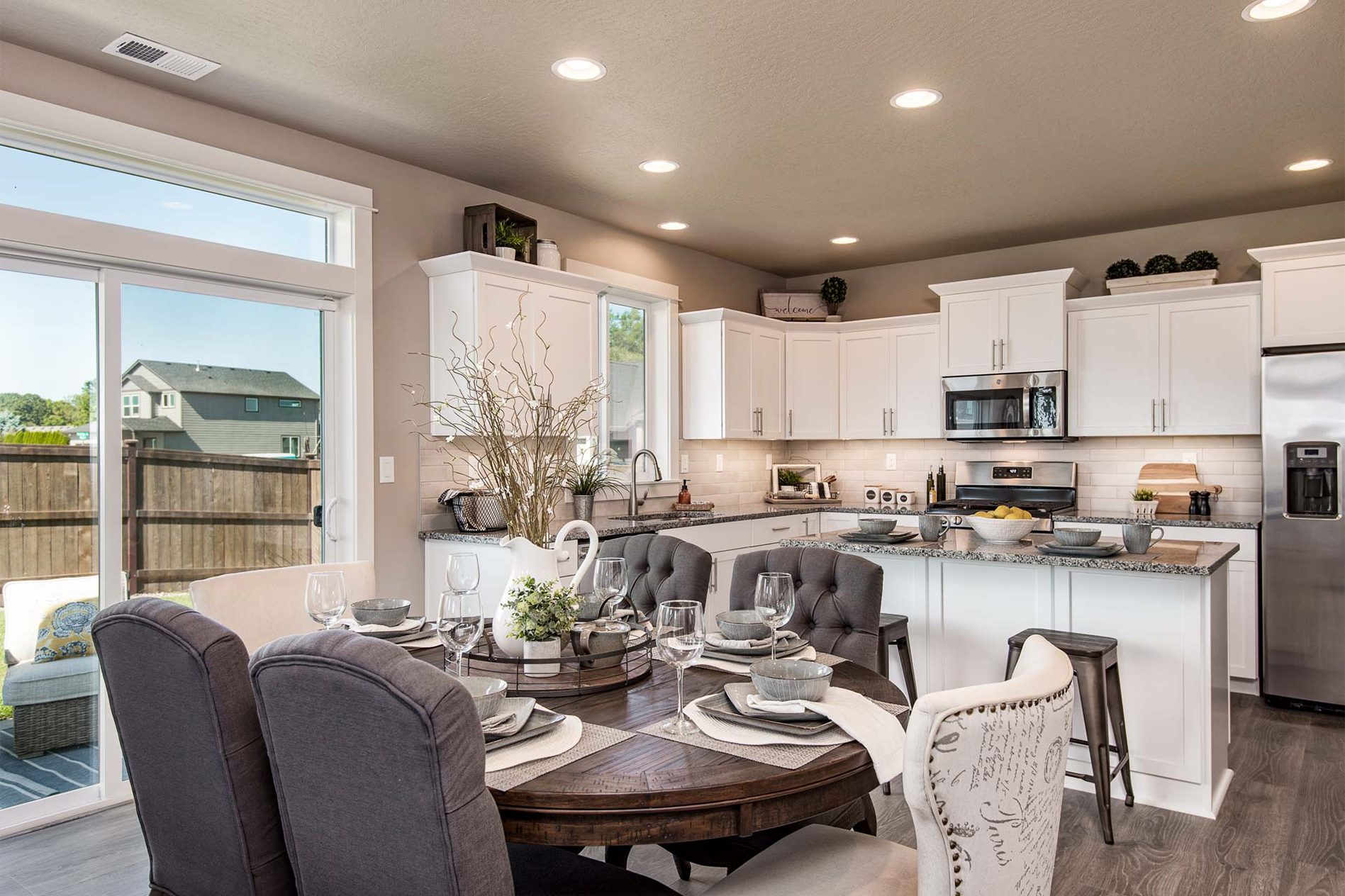 Design options for kitchen islands
The design possibilities for kitchen islands are endless, with a plethora of materials, sizes, and shapes to choose from. You can opt to match the kitchen cabinets or go for a contrasting color to add a pop of personality or boldness. The island can be customized and personalized to fit your unique preferences and needs, with a variety of storage options, such as drawers, shelves, or cabinets. Our design team can help you design the perfect kitchen island for your new Simplicity home.
Kitchen islands are an essential addition for any homeowner looking to improve their kitchen's functionality and entertainment value. With the right design, a kitchen island can maximize usable space, increase productivity, and enhance your family's lifestyle.
Ready to build your future home?
Simplicity builds beautiful, affordable homes on your land throughout the Northwest. We know how exciting the home-building process is. Working with the right home builder can make all the difference. Our Turn-Key Solution makes the building process simple and our transparent instant quote pricing means you'll know exactly what you'll pay without unpleasant surprises. Explore our website to see our home plans and see how we can help build your dream home.