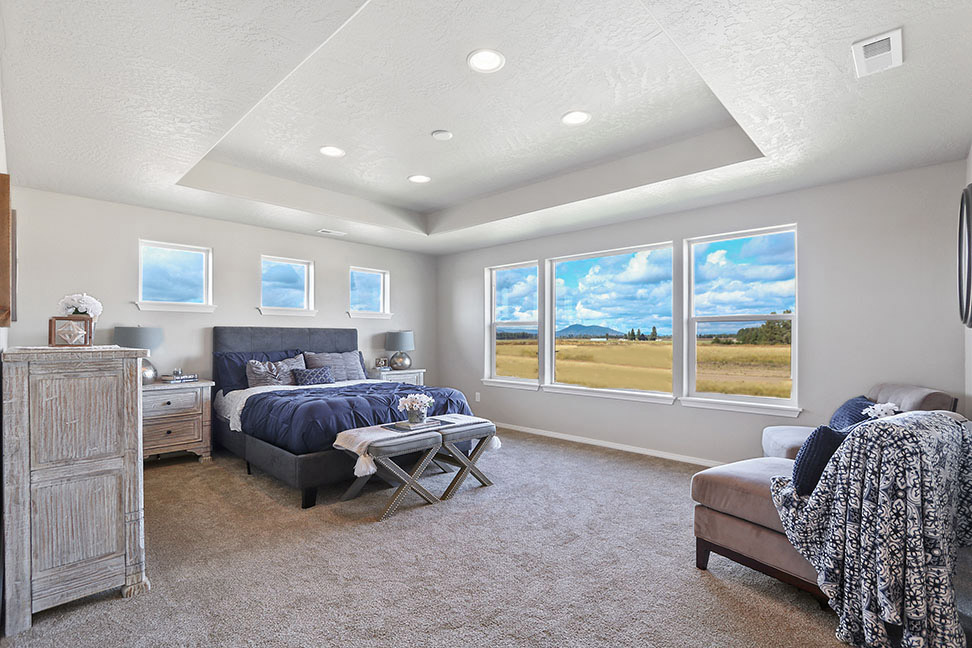 Your bedroom is a personal oasis and should be designed with both comfort and style in mind. Whether you're looking to create a tranquil retreat or an inviting seating area, designing a bedroom can be overwhelming at first. That's why we've created this comprehensive guide on how to design your dream bedroom retreat. From choosing colors that evoke relaxation to incorporating natural elements, we'll cover all the steps necessary for creating a cozy yet stylish retreat.
Start with Simple Neutral Colors
The colors you choose for your bedroom have the potential to significantly affect your mood. Selecting neutral colors such as tans or beiges, grays, and whites will provide a calming atmosphere in the room while still making it feel open and airy. You can also add colorful accents such as pillows, artwork, or throws to give it an extra touch of personality without sacrificing tranquility.
Choose Appropriate Furniture
When selecting furniture for your bedroom, keep both comfort and style in mind. Choose pieces that are not only aesthetically pleasing but also comfortable enough for you to relax and unwind after each day. This includes beds, dressers, chairs, nightstands, desks—you name it! Consider investing in items that are timeless so they won't need to be replaced any time soon.
Incorporate Natural Elements
Natural elements are essential when creating a tranquil atmosphere in your bedroom retreat. Incorporating plants throughout the space will help purify the air while adding life to the room. Adding wood or stone accents such as benches or side tables is another way to bring organic elements into the space while making it look chic and sophisticated at the same time.
Get Cozy with Textiles
Textiles can make all the difference when it comes to creating a cozy atmosphere in your retreat without sacrificing style. Investing in quality rugs and blankets will provide warmth and texture to the room while adding softness underfoot when getting out of bed every morning (or afternoon!).
Utilize Natural Light
Natural light is essential in designating spaces as calming environments. Placement of windows is key – make sure they're located where sunshine can flood into the room untouched by any trees outside or building structures nearby, and don't forget about utilizing sheer curtains to filter out harsh sunlight when needed. Additionally, think about positioning certain furniture pieces directly under natural light sources for an added boost of illumination during the day.
Invest in Quality Lighting
Even if your room gets an incredible amount of natural light during the day, you'll still need to invest in additional lighting, like adjustable lamps or even recessed lighting, to brighten up dark corners of the room or add ambiance during nighttime hours. Layering task lighting and ambient lighting gives you more control over how much light or darkness you want in your room at any given moment. Make sure the lighting is soft enough so as not to strain your eyes before going to bed; dimmer switches can really help with this!
Establish Cozy Seating Areas
Having seating areas in your master suite such as a plush armchair or chaise lounge can be beneficial if you plan on spending time reading or lounging before going to sleep each night. Arrange them strategically throughout your space so they don't take up too much floor space but still add comfortability when needed.
Personalize Your Retreat
Adding decor pieces helps round out the overall look and feel of your master suite; however, it's important to choose pieces that won't take away from its coziness rather than detract from it These might include classic sconces on either side of bed frames or simple tabletop accents like potted succulents or large vases filled with flowers, whatever feels like it best fits your particular style!
Designing the perfect bedroom retreat can be a daunting task. With so many elements to consider, making the bedroom feel cozy and inviting often seems like a challenge. These tips will help you create a sanctuary-like atmosphere that will help you relax and rejuvenate.
When you build your dream home with Simplicity, you can choose from over 40 plans to find the perfect one for your bedroom oasis. When you're ready to learn more about building a new home, our team at Simplicity Homes is here to assist. We build throughout Idaho, Oregon, and Washington. Contact us to learn more!