Building a home from the ground up is an exciting prospect, but it involves a lot of steps and considerations. One of the most important steps in new construction homebuilding is the homesite evaluation, which is the third step in the Simplicity Homebuilding Journey. Simplicity offers a free homesite evaluation, which assesses the property where you plan to build your dream home, along with its potential impact on the building timeline and budget.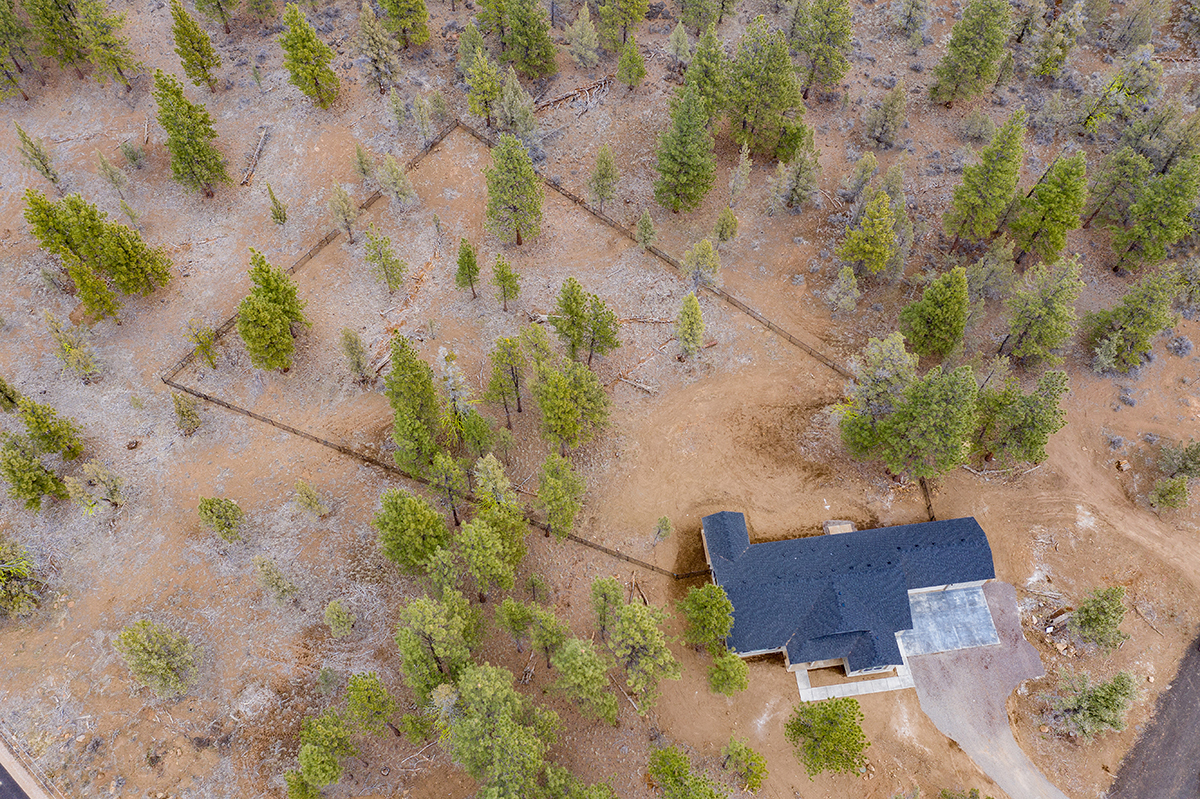 Before pouring the foundation of your future home, it's important for a homesite evaluation with a builder to assess the chosen lot in order to make sure that your new construction home is built with safety and stability in mind. Here's what potential homebuyers can expect during a homesite evaluation:
1. Examining Existing Infrastructure during the Homesite Evaluation
Builders look for existing infrastructure on the plot of land to make sure that there are no preexisting issues with drainage, which could cause problems down the line. Additionally, builders will look for evidence of nearby utility lines and structures like existing pipes or sewers, which must be taken into account when designing your home's foundation.
2. Assessing Soil Stabilization
It's important to ensure that soil on your lot is stabilized enough to support building materials and other components of your home – otherwise this could lead to foundation problems or even collapse! During a homesite evaluation, heavy machinery is often used in order to gauge how stable the ground might be; sometimes a test pit might also be necessary in order to further examine soil stability and composition.
3. Surveying Your Plot
Professional surveyors are usually brought in during a homesite evaluation so they can examine if any changes have occurred on the terrain since previous visits – this prevents any unexpected surprises from popping up during construction! Any large trees or bodies of water may also require special attention during surveying; if these exist within close proximity of where the house will sit, this information needs to be taken into account when structuring your property's layout.
4. Establishing Property Lines
Homesite evaluations also involve determining exactly how much space each individual homeowner has acquired so that boundaries can be established — this ensures that there won't be any disputes between neighboring plots once construction is completed and people start moving into their new homes!
Knowing what goes into a homesite evaluation beforehand will help set expectations when it comes time for potential homeowners to partake in one — understanding why it's necessary as well as what all is involved can put everyone at ease throughout the entire process and ensure an overall smoother transition towards their dream destination!
At Simplicity Homes, we understand how crucial the site evaluation is which is why our New Home Advisors are available to provide a complimentary assessment for anyone who is looking to build on an existing lot or those looking for land.  Having a lot assessed prior to purchase can help uncover hidden costs that can make or break a budget.  We pride ourselves on completing the thorough due-diligence required for site prep and jurisdictional requirements prior to signing a contract ensuring our customers have a complete understanding of what their build will entail, how long it will take and how much it will cost. We offer a variety of home plans in Washington, Oregon and Idaho. Contact us today to learn more about building your dream home on your land with us or to schedule your complimentary site visit and homesite evaluation.