Buying a piece of property as an investment may be a good idea, especially now, when interest rates are relatively low and the housing market is strong. If you are thinking about purchasing a home for rental purposes, there are a number of things that you should think about first. Here are some tips when purchasing your first investment property:
Find Something Manageable to Start
Buying an investment property can be exciting, but going too big – either in size, responsibility, or in price – for your first investment property can be a mistake. Start small to get your feet wet. You c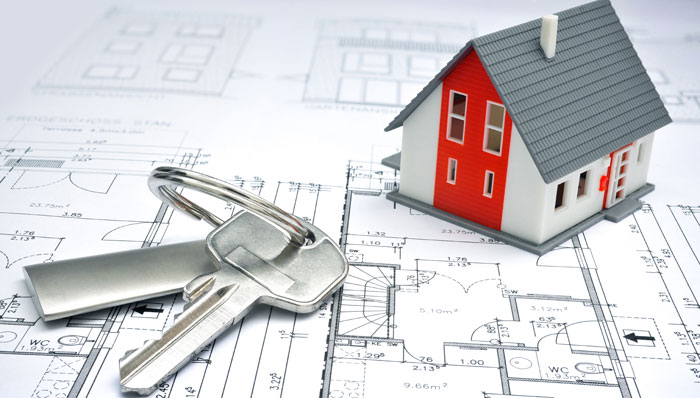 an always purchase a bigger or more expensive, or an additional, property in the future.
Consider the Neighborhood, Not Just the Property 
You've heard the mantra "location, location, location" before. In addition to purchasing land or a home that is within your budget and is manageable to start, you should also make sure that when you are buying an investment property, you think about the neighborhood where you're buying. A home similar to the one that you're looking at, but in a different neighborhood, may be worth more, and will yield a greater return on investment as a result.
Take Your Time
Taking your time and exploring different neighborhoods, looking at a wide range of homes, and meeting with a professional who can provide you with insight regarding rental prices and projected rental prices is key. Buying an investment property won't be worth it if you cannot build on it, rent it out, or sell it for a good price that helps you recoup the expense of paying your mortgage. Consider getting a second and/or third opinion on the property before you move forward, and just remember it's not a race.
Talk to Your Bank About Financing Options 
Before you decide to purchase land or a home, you should meet with a trusted lender near you to discuss the property in question to see if there would be any issues from the lender's perspective. They'll need all the pertinent details about the property in order to make a decision on whether or not to issue a loan. They will likely have specific criteria that must be met in order to agree to a loan – things like utilities and location.
Also inquire about financing options, including how much the bank is willing to lend you, and what your interest rate will be. It is also good to know how much you have available for a down payment, and how this amount may affect your interest rate or loan amount. When you think about financing, make sure you also take time to consider all costs that you'll face, including costs of repairs over time.
Get More Home Building Tips from Simplicity Homes Today
If you are in the homebuilding or home-buying mindset, or if you have a piece of property you're interested in building on, Simplicity Homes can help. We build high quality, affordable and custom homes throughout the Northwest in Oregon, Idaho, and Washington. Contact us today to learn more!