The Northwest is a veritable treasure trove of adventure, excitement and vacation spots for all ages. Our majestic snow-covered peaks, healthy forests and scenic waterfalls make the Northwest a winter wonderland. Whether you are feeling cooped up or new to the area and looking for fun winter attractions, here are 7 places you should consider!
1 – Skiing at Crystal Mountain in Washington
Just the name of this place helps you envision its sparkling, snowy, wonderland glory. It is Washington's largest ski and snowboarding resort and perfect for all ages. When you're looking to ride the slopes, make sure you give Crystal Mountain a chance for an epic adventure.
2 – Cabins at Iron Springs Resort in Washington
When cold temperatures hit, many have the desire to head south for warmer beaches, but why not embrace the beautiful winter weather and head for the Washington coast? Staying in these eclectic, cozy cabins right on the water give you a spectacular view off Copalis Beach. A relaxing trip to Iron Springs Resort is just the thing to escape a hectic life and crowds.
3 – Vacation in Sun Valley Idaho
Sun Valley ski resort has been hosting vacationers since 1936. It boasts the most thrilling slopes Idaho has to offer and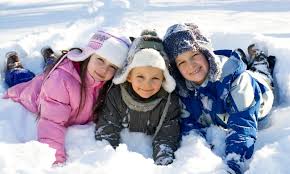 is frequented by many celebs. If you're not a skier, you will still have a magical time in Sun Valley as there is much to do there in the nearby town of Ketchum. There's shopping, relaxing spas and plenty of events going on year around to keep you entertained.
4 – Winter Hiking at Tubbs Hill in Coeur d'Alene Idaho
Northern Idaho is filled with breathtaking nature sights and, in winter, the scenery is enhanced by the powdery snow. Due to the temperate climate, in the presence of snow, you can still take a beautiful brisk hike in winter attire. Tubbs Hill is a popular 120 acre park with many beautiful enjoyable trails perfect for a winter hike.
5 – Luxury Ranch Life at Brasada Ranch in Central Oregon
If an occasional splurge is in your nature, the Brasada Ranch offers vacationers luxurious suites with private balconies, perfect for a romantic getaway. Cozy fireplaces, hot tubs and private suite kitchenettes make this the coziest winter getaway you can find. Also, if a family friendly getaway is what you're looking for, they also have one to four bedroom vacation rentals large enough for the whole family.
6 – Mt. Bachelor Ski Resort near Bend, Oregon
There is no better place to enjoy winter sports than exhilarating Mt. Bachelor. Skiing, snowboarding, and tubing hills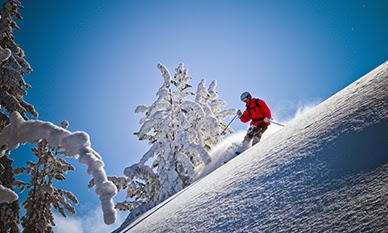 are plentiful and provide that wintry rush you're looking for with well kept hills and slopes. If you're up for a more unique experience, booking a snowshoe tour or sled dog ride is an adventure you won't soon forget.
7 – Winter fun at Salt Creek Falls in Oregon's Willamette Valley
Salt Creek Falls has many beautiful winter trails to traverse. Snowshoeing is one of the most popular activities, and it is common to see groups of snow shoers enjoying a sunny winter day. The Salt Creek Snow Park has some of the best sledding hills in all of Oregon. The culminating sight is Salt Creek Falls, the second highest waterfall in Oregon. It's absolutely breathtaking.
---
Simplicity by Hayden Homes: your Pacific Northwest Home Builder
The Northwest is a mecca of outdoor beauty and adventure year-round. When you're ready to build your home in this paradise we call the Pacific Northwest be it in Oregon, Washington or Idaho, Simplicity is here to make the complex building process easy and enjoyable.