Decorating your home can be a fun and exciting task. It is a great way to let your creative side shine and bring out the beauty of your living space. However, as much as it is amazing, it can also be quite expensive. With so many options to choose from, it can be hard to stick to a budget. Luckily, there are ways to decorate your home on a budget and still achieve a stunning result. We've compiled some simple and effective tips and tricks to help you decorate your home without breaking the bank.
Start with a plan
Before you start buying any new furniture or decor, take some time to plan out what you want your new living space to look like. Think about the theme, the colors, the layout, and the purpose of each room. A plan can help you stay on track and avoid impulse buys that may not be aligned with your vision. It will also help you determine what to prioritize and where to save or splurge.
Upcycle second hand pieces
One of the most inexpensive ways to decorate your home is by upcycling second-hand pieces. Flea markets, yard sales, and online marketplaces are great places to find pre-loved furniture or accessories that can be given a new lease on life. You can add a fresh coat of paint to a worn-out nightstand or add new cushions to an old sofa. Get creative and let your imagination run wild; sometimes all it takes is a little elbow grease to transform an old piece into a stunning new addition to your home.
Focus on statement pieces
Rather than fill up your space with lots of little knick-knacks, try to focus on investing in a statement piece or a few key items that will give your home that "wow" factor. For example, a large piece of art or a unique piece of furniture can elevate a room's design and add character without breaking the bank. When choosing statement pieces, go for something that speaks to your personal style and is versatile enough to be used in different rooms.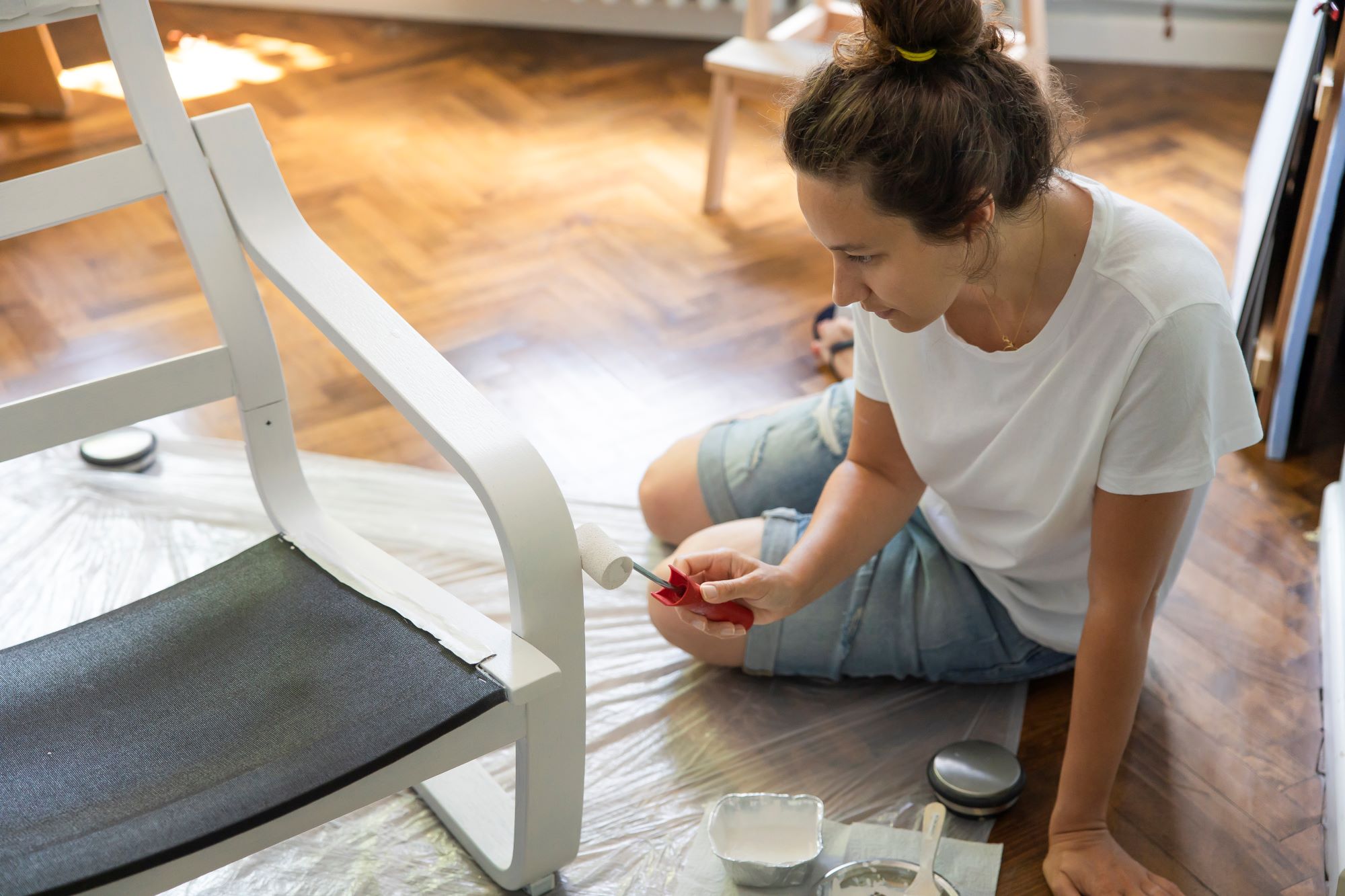 DIY projects
Do-it-yourself projects are a great way to save money on home decor. You can spruce up old furniture or decor items with a fresh coat of paint, reupholstering, or adding new hardware. There are plenty of DIY tutorials online that can guide you through creating your own unique decor pieces. You can also create your own art or decor with inexpensive supplies like canvas, paint, fabric, or wood. DIY projects can also give you a sense of accomplishment and pride in your home.
Mix and match
Don't be afraid to mix and match items. You don't have to buy everything from the same store or follow a particular theme. You can mix mid-century modern furniture with bohemian decor or vintage items with modern pieces. Mixing styles can create a unique and personalized look for your home.
Accessorize
Adding accessories like throw pillows, curtains, and area rugs is an easy way to add some personality and color to a room. These items are affordable and can be easily replaced if you want to switch up your decor in the future. Look for pieces that complement your existing furniture and decor and play with patterns and textures to create a cozy and inviting atmosphere.
Don't forget the power of lighting
Lighting is one of the most underestimated components of home decor. Good lighting can create ambiance and comfort in a room. You can create a cozy atmosphere by using warm light bulbs or adding dimmer switches. You can also use floor lamps or table lamps to create focal points in a room. Remember, lighting doesn't have to be expensive, and you can always look for DIY lighting projects to suit your decor style.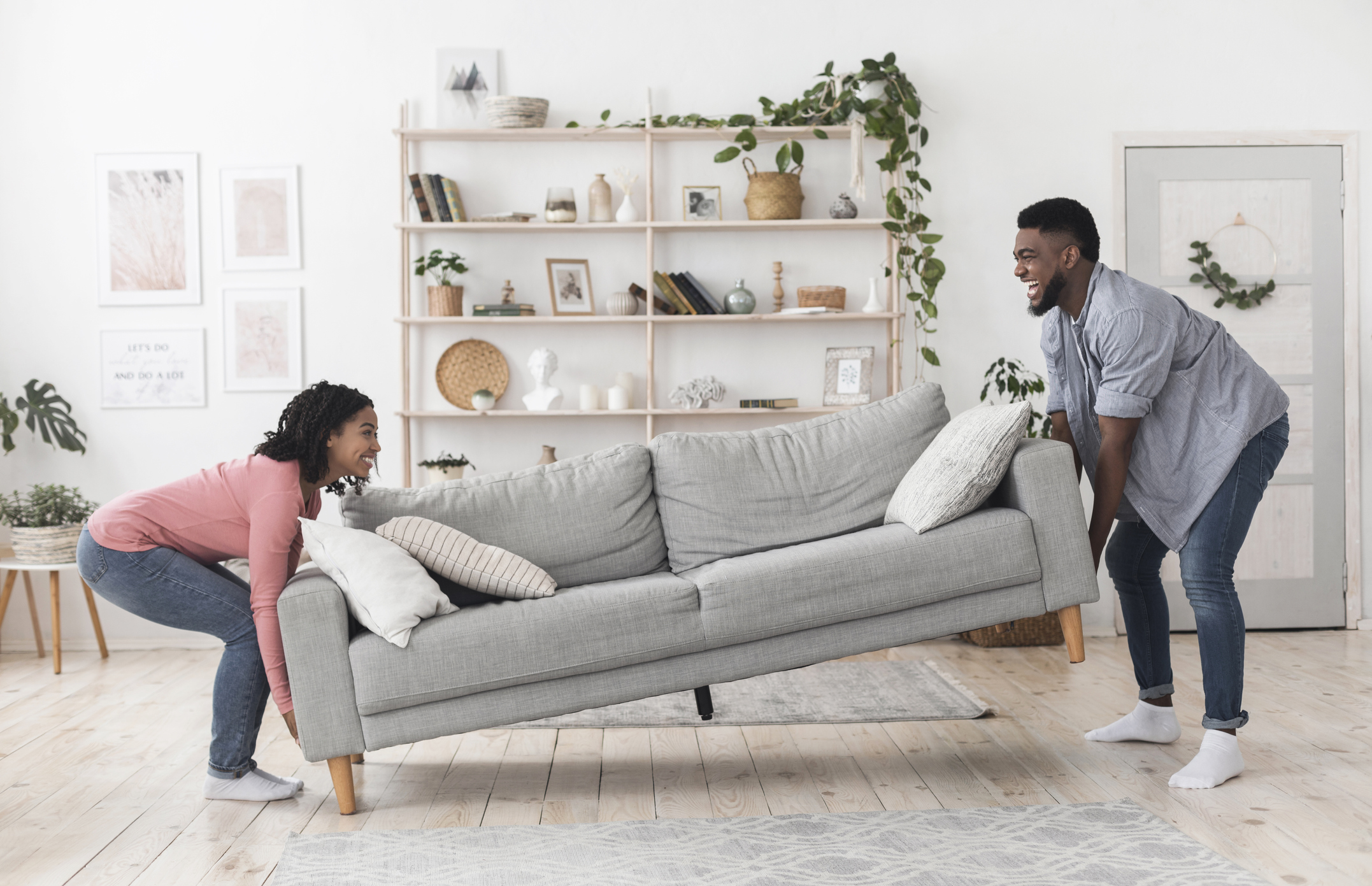 Rearrange your furniture
Sometimes, all you need to refresh your home is a little reorganization. Move your furniture around, switch up the layout of your room, or repurpose pieces from one room to another. This will create a new look and feel for your space without having to spend a single penny.
Decorating your home on a budget is all about finding creative ways to make the most of what you already have. With a little creativity and imagination, you can have a beautiful and comfortable home without spending a fortune.
When you're ready to learn more about building a new home, our team at Simplicity Homes is here to assist. Simplicity builds beautiful, affordable homes on your land in Idaho, Oregon, and Washington. Our Turn-Key Solution makes the building process simple and our transparent instant quote pricing means you'll know exactly what you'll pay without unpleasant surprises. Explore our website to see our home plans and see how we can help build your dream home.