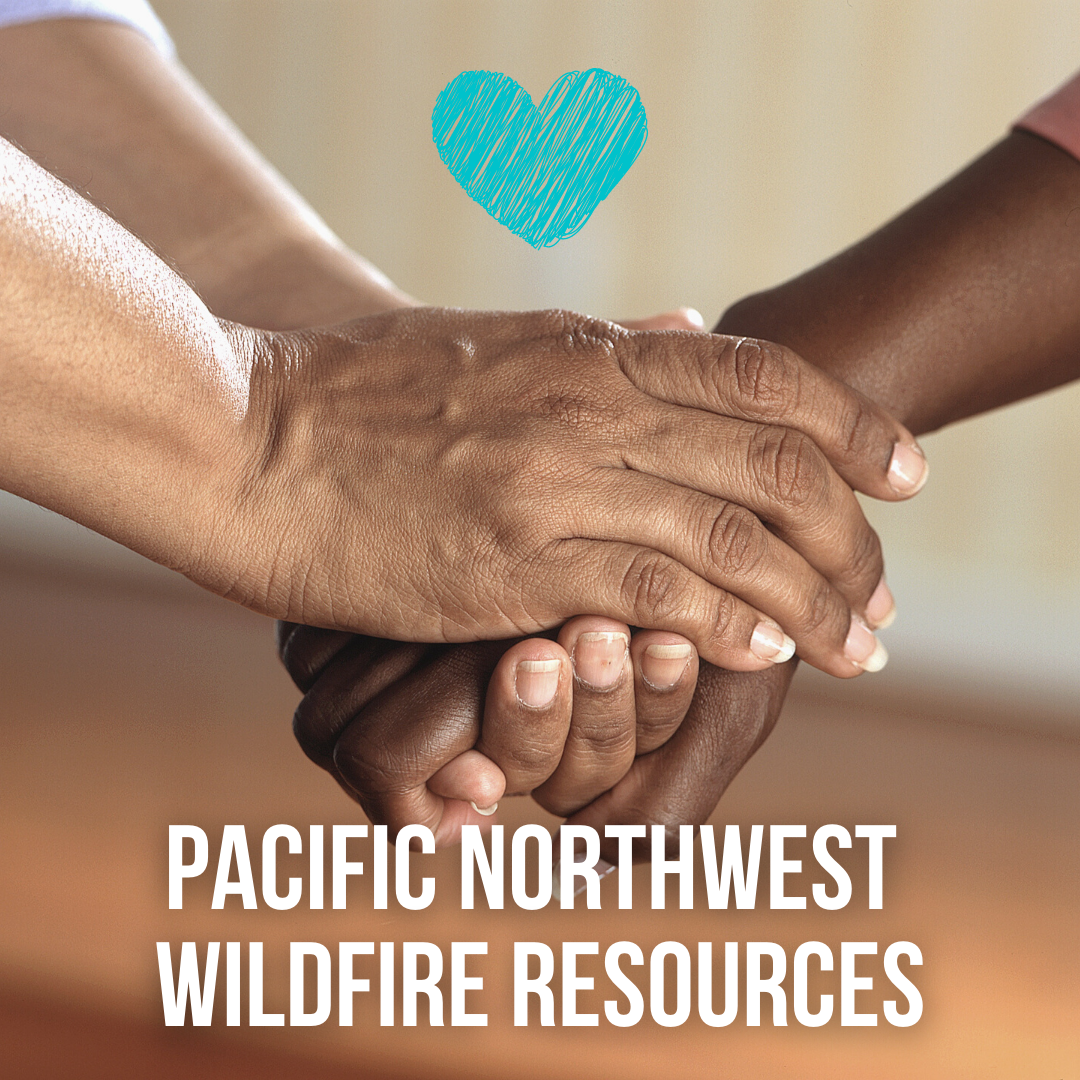 Our hearts are heavy seeing communities, homes, businesses, and lives lost from the devastating wildfires across Oregon, Washington and California.  Thank you to all the frontline hero's – our firefighters, medical personnel, first responders and volunteers – for your bravery and service. We, like many of you, want to help however and wherever we can. We've compiled a list of local resources here to help if you or someone you know is looking for ways you can help or are in need of a place to stay, food, or other items.
CENTRAL OREGON RESOURCES
Redmond
The Super 8 Motel in Redmond is housing several fire victims.  The Red Cross also has staff members there on site to help victims and get them resources they need. Due to COVID-19, they cannot take clothing our household items, but here is a few ways you can help:

Drop off gift cards to local restaurants and grocery stores to help victims obtain groceries, dining, pay for prescriptions, etc. The front desk staff at the hotel will give these out to the victims.
Single load laundry detergent (i.e. pods) to provide to guests
If you wish to make a cash donation to Red Cross, you can do so at the hotel and those funds will be used to support victims at the hotel.

St. Vincent de Paul in Redmond is accepting donations for household items and clothing. These can be taken directly to their location at 651 SW Veterans Way, Redmond. Please make sure items are clean and well-kept. Current needs include:

Clothing
Bedding and Sleeping bags
Tents
New socks and underwear
New toiletries – toilet paper, toothpaste, shampoo, soap, etc.
Bend/Tumalo 
The Giving Plate is here to help with food. They are open Thursday and Friday 10-4 and Saturday 10-2.
Oregon Wildfire Relief Fund. All proceeds will be donated to those most affected by the devastating wildfires. Fund is managed by the Bend Fire Community Assistance Program
The Bite in Tumalo is a drop location for donations of sleeping bags, camping chairs, clothes, water bottles, packaged snacks and first aid supplies.  They will be making several trips to deliver donations in the coming days with their first delivery today.
OREGON I-5 RESOURCES
Douglas County
Medford
Medford Neighborhood Church is accepting donations that are going directly to the families displaced by the wildfires.

Their address is: 1819 W Stewart Ave., Medford, OR  97501
Lane County
Rogue Valley
Sanitam Canyon
Springfield 
Springfield High is accepting donations at their location at: 875 7th St., Springfield, OR 97477
United Way Wildfire Relief & Recovery Fund – is accepting donations here: https://bit.ly/3mcF0Wa
Willamette Valley
OREGON COAST RESOURCES
INLAND NORTHWEST RESOURCES
ADDITIONAL RESOURCES
We will continue to update as more information becomes available. We hope you'll join us in supporting our communities and those in need. Continued thoughts for everyone's health and safety.