One of the first steps in your homebuilding journey is finding land for your dream home. Picking a location you love is key to the enjoyment of your home for many years. Here are some tips for finding land on which to build your new home.
Determine What Characteristics Matter Most
What location characteristics matter most to you will help narrow down your search. Geography is one of the most important factors for families when choosing land. Consider the importance of living close to family and friends or to your place of work for an easy commute. What type of land are you looking for? Do you envision living in a rural setting with lots of acreage, near a city with lots of entertainment and dining options, or do you prefer a location with mature trees and easy access to trails and recreation?
Another important factor when choosing land is the community in which it is located. If having other children nearby for your kids to play with after school is essential, then maybe a rural piece of property isn't the right choice for your family. Quality school systems are also extremely important to families with school-age children. Making sure your kids get a quality education is crucial so picking a location with a top-rated school system might be the best choice. Consider other factors that might be meaningful to you like playgrounds, community events, outdoor recreation, or resident-only programs.
Do you prefer a lot that has all the city utilities stubbed out at the street or are you looking at land that needs a well and septic? Knowing these important factors about a property upfront can help narrow down your search and give you the best suitable results for you and your family.
Take some time to think about what elements you're looking for in a location for your new home. What things are most important? What things are you willing to sacrifice?
Find a Good, Local Realtor
An experienced local realtor who knows the area will be key in your land search. Once you have figured out approximately where you want to live and what things you're looking for, hire a realtor who will be in the know about land for sale that meets your criteria. Let them know what type of property you prefer and they can search based on utility connections, neighborhoods and more.
Visit Neighborhoods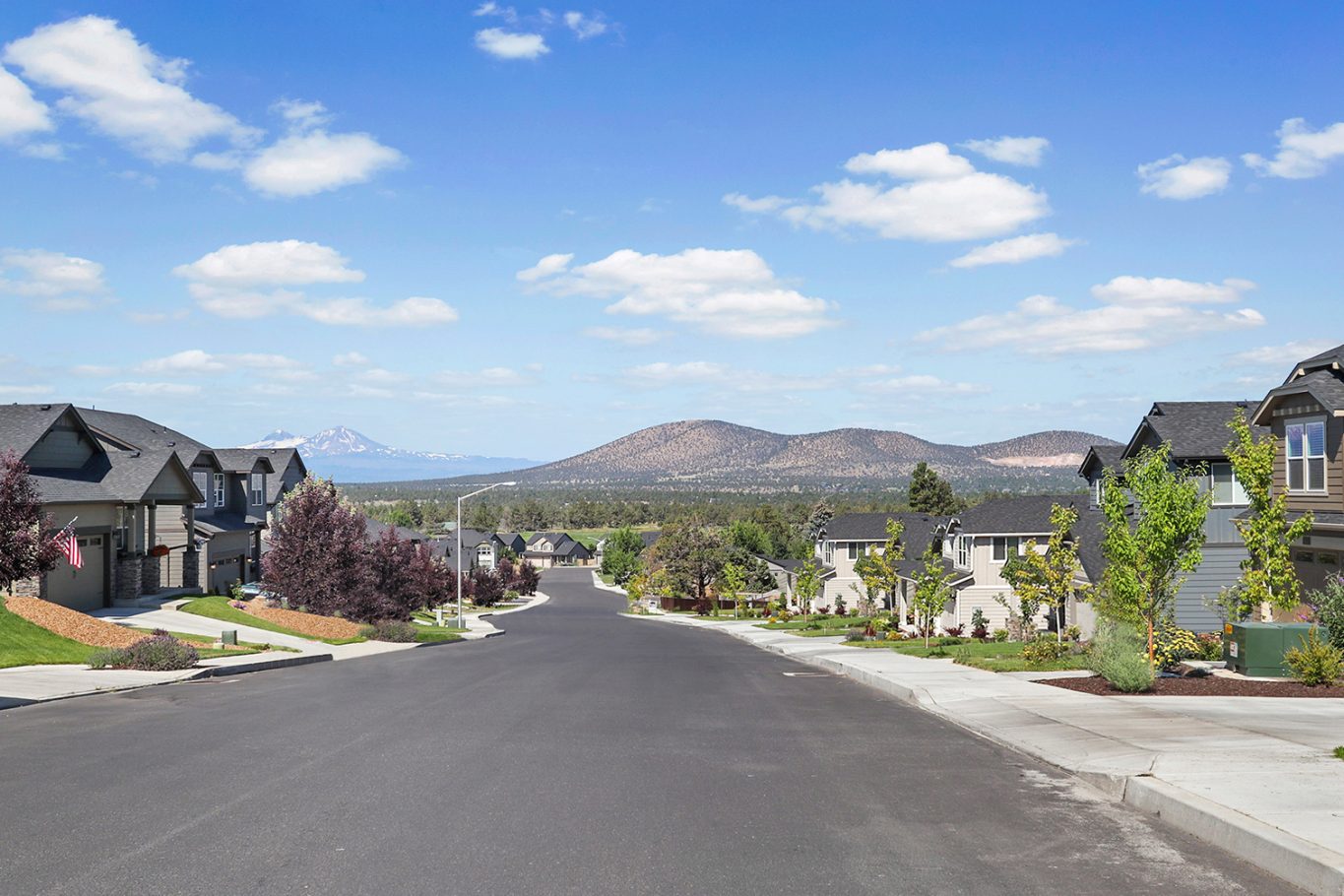 If you know there are well-established neighborhoods you envision living in, it's worth your time to check them out to see if there are any vacant lots for sale. Sometimes driving or walking through a neighborhood in the Northwest can yield positive results.
Online Resources and Maps
Check out online property resources and maps to find the land for your new home build. Did you know sites like Zillow.com and Realtor.com list available land for sale? These are great resources when looking for land to purchase. If you aren't sure where you want to buy land, check out the satellite view on google maps to get a birdseye view of cities, communities, and open land that may be available for purchase.
Ask Friends, Family, and Locals
If the resources listed above have been exhausted, the next step is to ask the advice of friends, family, and locals. Asking around might be a good way to find out where there are lots for sale for new home construction.
Questions About Your Land
If you aren't sure about the land you are considering, Simplicity Homes offers free homesite evaluations to assess the buildability of your land before you purchase. A New Home Advisor will meet you onsite to review your options and identify any challenges with the property. Contact us today to schedule your free homesite evaluation or to learn more about the next steps in your homebuilding journey.