Technology in 2017 is pretty incredible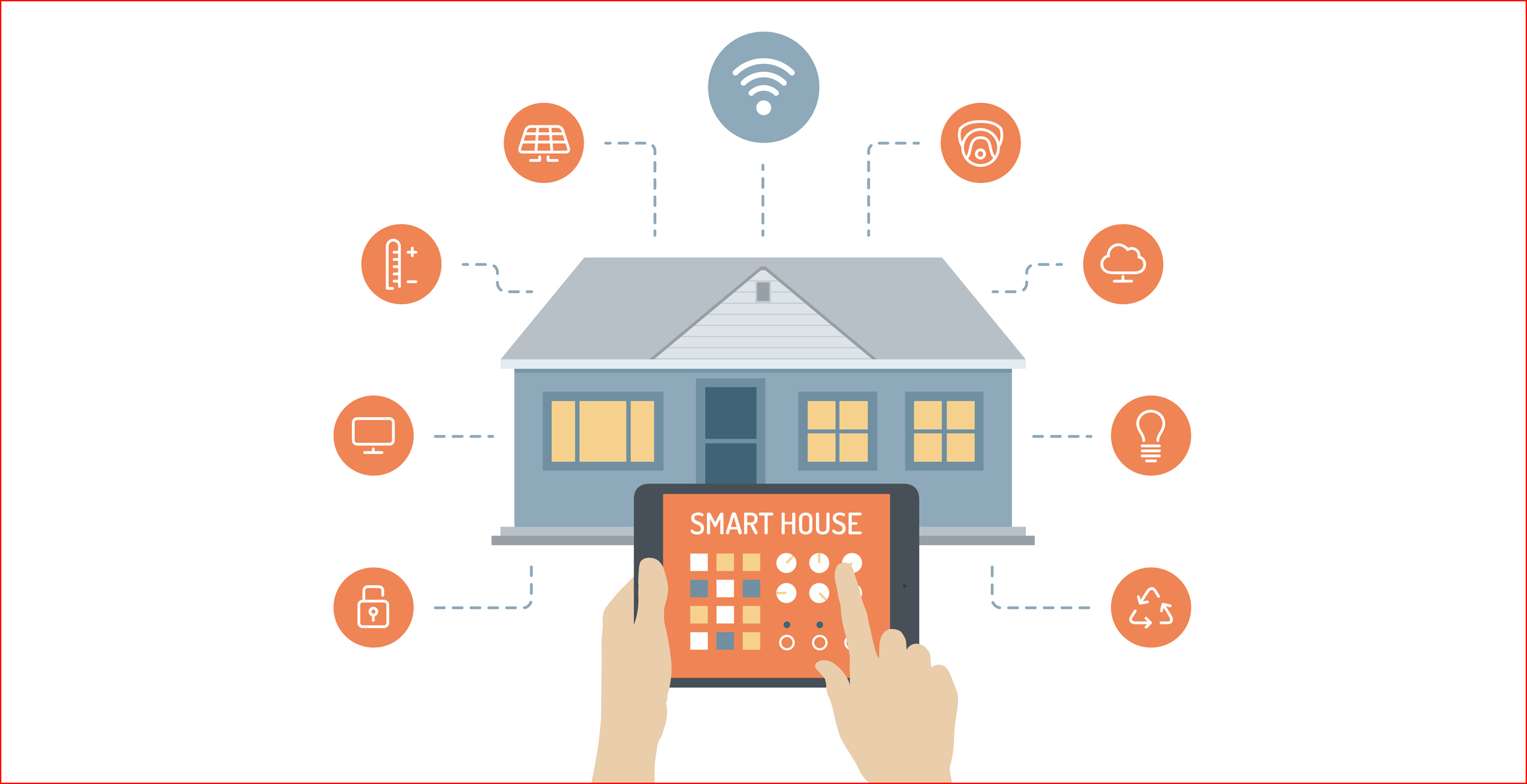 . And if you're a homeowner, there may very well be some home automation products out there that you would love to get your hands on. Consider these top home automation products of 2017, and check out the full list of best smart home devices at PCmag.com.
Amazon Echo and Echo Dot
Amazon Echo was released in 2014, although the Echo Dot (a smaller version of the main machine) is much newer. This smart speaker, which was developed by Amazon, is the equivalent of having a smart, handy extra person in your home who is capable of telling jokes, making your grocery list, playing music, checking the news and weather, and even ordering you products. In fact, the device can be linked to other smart devices in your home – like the lights – and control these devices. For example, one could say, "Echo, turn on the lights," and be bathed in luminescence. The voice interaction and recognition of Echo Dot is even better than the original Echo.
Remember that whenever you incorporate new technology into your home, you are taking on security risks that should be taken seriously. A simple Google search on how to safeguard you and your family members against hackers on devices like the Amazon Echo and Google Home can save you a lot of problems.
Nest Learning Thermostat
Another cool thing in home automatic this year is the Nest Learning Thermostat. Not only does this device look awesomely high-tech, but it also allows you to control the temperature in your home remotely from your computer, smartphone, or tablet. What's more, the thermostat doesn't need to be programmed; as its name implies, it learns your habits, adjusts to your life, and then changes as the seasons change. Your nest can also use your phone locations and its own sensors to determine if you've left the house; if you have, it will turn down the heat to save you money.
QardioBase Smart Scale
Need motivation to get in shape? Want to track how much muscle mass you're putting on as you train for your upcoming athletic competition? Need helping losing weight after (or before) a vacation? QardioBase is more than just a scale – it's a smart scale.
QardioBase can do more than just take your weight – it also provides you with your BMI, water composition, fat and muscle mass, and bone mass, too. The scale links to an app on your smartphone, so all of your data is at your fingertips. What's more, the scale is able to recognize different members of your household, so you never have to worry about reprogramming it. You can even set the scale to pregnancy mode, and it will track your progress week by week.
Philips Hue Bulbs
Above, we mentioned that Alexa can work with the lights in your home if they too are "smart." Well, Philips Hue Bulbs are the answer. These smart bulbs work with Hue, described by the company as "your personal wireless lighting" which allows you to control the color of your lights, white ambiance, turning your lights on and off, and dimming. You can even turn lights on or off when you're away from home.
What other great home automatic products do you love this year and plan to use in your Simplicity Home?
---
Design Your Dream Home with Simplicity
Building with Simplicity is a smart choice. We provide dozens of home plans, customizable options, and we build in some of the most appealing areas of Oregon, Washington and Idaho. We take the stress out of homebuilding, and can help you to understand how features, including your home's location, affect its value! To learn more or to schedule a consultation with us, contact us today online or by phone.