The mortgage rates in 2017 remained low, making it the ideal time to buy or build something new for those living throughout the Pacific Northwest. But will the trend of buyer and builder-friendliness continue? Or are mortgage rates and new home construction loan rates expected to increase in 2018? What's more, do you understand how mortgage interest rates affect you?
What Experts Think Will Happen to Mortgage Rates in 2018
The past year of economic growth in the United States has been outstanding, resulting in steady – and low – mortgage rates. While rates are still predicted to remain relatively low, most experts predict that they will start to rise throughout 2018. As reported by QualifiedMortgage.org, Mortgage Bankers Association (MBA) released their mortgage rate predictions in September 2017. Their numbers predict the following for 30-year mortgages:
First quarter (Q1) 2018 – 4.5 percent;
Q2 – 4.7 percent;
Q3 – 4.8 percent; and
Q4 – 4.9 percent.
Experts predict that rates will continue to rise into 2019 and 2020, and will likely top out above five percent.
What Does the Predicted Rate Increase Mean for You?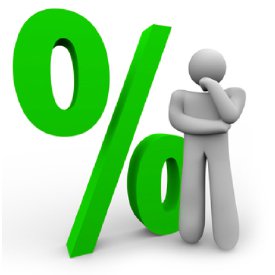 Mortgage interests rates will have a significant impact on you. While they may not affect your ability to buy too significantly (resulting in a slight increase in your monthly payments), they do affect the amount of money that you'll spend over time. For example, if you have a $200,000 loan for 30 years, and your interest rate is four percent, you will end up paying a total of $343,739 ($143,739 in interest). If you increase that rate to 4.6 percent, the total amount increases to $369,104, more than $25,000 more over the course of 30 years based on a fraction of a percent change in interest rate.
This means that if you are thinking about buying your first affordable home or building a home in Washington, Oregon, or Idaho, now is the time to act while interest rates are still low. The longer you wait and the more interest rates go up, the more expensive your dream home will be in the long term.
---
Ready to Act?
If you want to take advantage of low interest rates or the relatively low interest rates that are predicted for the beginning of 2018, get in touch with us now. Start by calling our Customer Resource team, finding out what your home is worth, and let's start the conversation about building new. We can help you to understand costs, financing, and how mortgage rates affect you. We will also guide you through your home building options, attractive plans, and turn-key solutions. Interested in learning more? Get in touch with us today. We build new, custom homes with amazing features on your land!