The holidays are upon us, which means tree lighting ceremonies, charity drives, and musical festivities throughout the month of December. If you're living in the Pacific Northwest, here are some family fun holiday events happening near you.
Holiday Events in Oregon
Oregon is a very romantic place to spend the holiday season, with towering pines and plenty of snow to be found throughout many different parts of the state. We build homes in communities throughout Oregon, and three of our most popular areas to live–and where you can find plenty of holiday events–include:
The Eugene, Cascades & Coast event calendar has the following upcoming events planned for the 2017 holiday season:
Renowned for its natural beauty, if you're spending the holiday season in Bend, be sure to reference the Bend events calendar, and check out the following upcoming events:

December 12: Journey to Bethlehem
December 8: Santaland at the Old Mill District
December 8: Holiday Tails Arts and Crafts Fair
December 15: Holiday Lights Winter Paddle Parade
December 23: Carriage Rides at the Old Mill District
It may not be NY, but it sure has a lot to offer. Some great family friendly events to look forward to in Albany, Oregon include:

December 5-8: Christmas Storybook Land Children's Tour Days
December 9: 40th Annual Christmas Festival at Silver Falls State Park
December 10: Annual Christmas Parlour Tour
December 18-22: Heritage Mall Carriage Rides
December 24: Whitespires Christmas Eve Sing-along
Spending the Holidays in Idaho
Idaho is becoming a more popular place to live, with a growing population and a steady economy and job market. Plus, during the holidays, the snow makes it a beautiful winter wonderland!
Star may be small, but there are still a few fun family holiday events you can attend:

December 9: Pictures with Santa Paws
December 8-9: Star Christmas Bazaar
December 15: The Nutcracker Party
For more holiday events, consider driving to a nearby town!
Meridian is a family-friendly city to live with tons to do this holiday season, including:

Throughout December: Find Christmas books at the Free Little Library
Through December 18: Send letters to Santa thanks to Santa's Mailbox
December 7: Twilight Christmas Market
December 9: Children's Winterland Festival

Simplicity Homes is building in communities in the Treasure Valley near Boise. As the largest city in Idaho, Boise is the place to go for family friendly holiday events:

December 7: A Christmas Story (Boise Little Theatre)
December 8: Visit with Santa
December 15: The Great American Trailer Park Christmas Musical
December 15: Traditions of Christmas
December 15: Breakfast with Santa
December 21: Mannheim Steamroller Christmas
Things to Do in Washington
At Simplicity, we love the diverse landscape and culture that this state has to offer. Three of our most popular areas to build, and things to do within them this holiday season, are listed below.
Walla Walla. More than just a town with a fun name, if you live in or near Walla Walla, check out these things to do this holiday season:

December 6: Holiday Celebration at the City of College Place
Throughout December: WWCC Theatre Art's Season's Greetings
December 9: Holiday Market 2017
December 10: A Seussified Christmas Carol
December 14: Christmas Light Tour
December 16: Sounds of Christmas: A Concert
December 17: 2017 Jingle Bell 5K
December 24: Christmas Eve with Maryann & Gregory – live music

As the largest city in Whitman County, you can be sure that there will be plenty to do this holiday season in Pullman: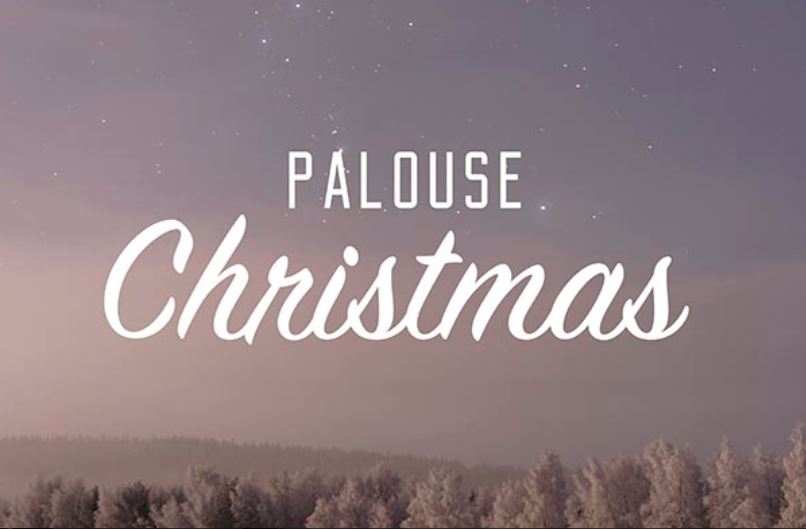 You can check out more events that are going on throughout Pullman and surrounding areas at Palousechristmas.org.
Spokane and Spokane Valley. Located next to one another, if you live in Spokane or Spokane Valley, here are some things you can look forward to this holiday:

December 5: Christmas Tree Elegance
December 7: The Gingerbread House
December 8: Traditions of Christmas
December 12: Find Rudolph Scavenger Hunt
December 14: A Christmas Story: The Musical
December 18: Family Skate Night
---
Be sure to check out the links to each area's full events calendar as you plan holiday outings with your family this December 2017! And remember, Simplicity Homes offers attractive plans throughout Oregon, Washington, and Idaho, and our building areas aren't limited to the cities listed above. Check out our website to see more!